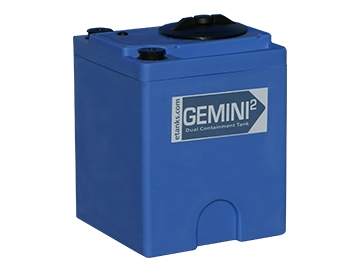 Gemini™ Dual Wall Tank Systems
All Peabody Gemini tanks made from LLDPE and HDLPE are available WQA Gold Seal NSF/ ANSI 61 compliant.
Linear polyethylene (LLDPE & HDLPE) construction. Polypropylene (PPL), HDXLPE and PVDF available – Superior chemical resistance for acids, caustics, sodium hypochlorite, biocides, etc. Handles aggressive applications that stainless steel will not.