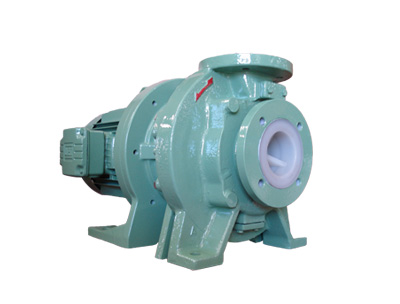 Mag-Drive Pump Series MTA
Products – MTA Series
The Magnatex®/Texel® MTA Series sealless, mag-drive pump features a transfer molded, mechanically attached PFA lining that is thicker and more uniform than common rotomolded linings. Ideal for high purity and elevated temperature applications, this PFA lining offers enhanced characteristics over conventional roto-lined pumps. MTA Series pumps conform to ANSI B73.3 standards.