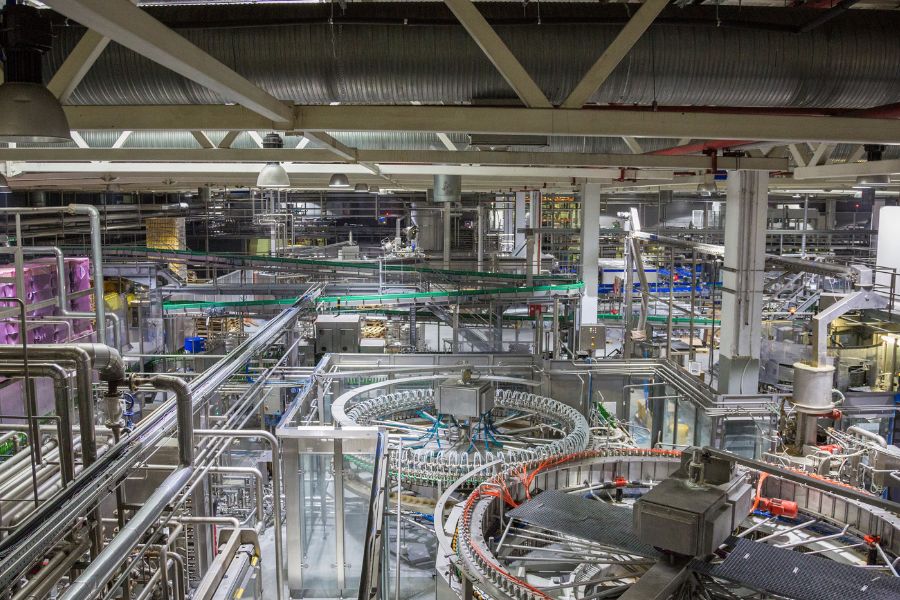 Clean in place systems: When to upgrade or re-invest
Clean in place (CIP) systems are an automated method of cleaning and sanitising processing equipment commonly used in the industries such as food and beverage, pharmaceuticals, and biotech. CIP systems are critical for maintaining the cleanliness and sanitation of process equipment, including pumps, to ensure the quality and safety of the final products.
Properly cleaning and maintaining your pumps using clean in place systems helps optimise performance and longevity of your pump, which reduces downtime and prevents costly equipment failures.
Because clean in place systems are closed, you can clean equipment without disassembling it, reducing, or eliminating risk of contamination and minimizing downtime.
How do clean in place systems work?
A CIP system typically involves circulating cleaning solutions, such as water, detergents or sanitisers through the equipment using pumps and spray nozzles. The cleaning solutions are heated and circulated through the system for a specific amount of time, then drained and replaced with water for rinsing. The whole process is simplified through a programmable logic controller (also called a PLC).
Why use CIP systems?
They help maintain the safety and hygiene of processing equipment.
Ensure products are not contaminated by harmful substances or microorganisms.
Cost-effective – reducing need for manual cleaning and disassembly.
Minimise water and chemical usage.
When can a clean in place system hold you back?
If the system is old, broken down, dilapidated or poorly constructed, it's time to get a new one. But if the CIP system is doing its job, but perhaps not as efficiently as it once was, the question becomes whether you need to upgrade or invest in a new one.
When to upgrade?
Clean in place systems need to be up to date to keep up with new production lines – such as when your facility is producing at a higher capacity than your CIP system was designed for, or where equipment that needs cleaning is bigger or more complex.
If your CIP system is delivering lower flow rates and lower pressure, the hygiene of tanks, valves, lines, and other equipment might be compromised. You might have to clean your equipment manually, which is a time-consuming an arduous process, until you figure out your next step. Before you rush to upgrade, make sure you've optimized your CIP.
However, if you still find that your CIP system isn't meeting your needs or performing the necessary functions, it makes sense to consider an upgrade. Upgrades could involve adding a water reuse tank or installing a new tank for chemical cleaning. Most upgrades aren't that expensive, because many CIP system components are reusable.
When to re-invest?
If your system's technology is too old or missing components, investing in a new CIP may be cheaper than upgrading. The general rule of thumb is this: If your CIP system can't keep up with new production lines or equipment, it's usually time to get a new one.
If you've noticed a change in your clean in place system's performance, reach out to us on 1-800-367-4180 (toll-free) to discuss your options. As your industrial pump's supplier in Canada, we're here to help you choose, install, maintain, and monitor a variety of equipment. And to answer questions about things you've previously tried gone wrong.