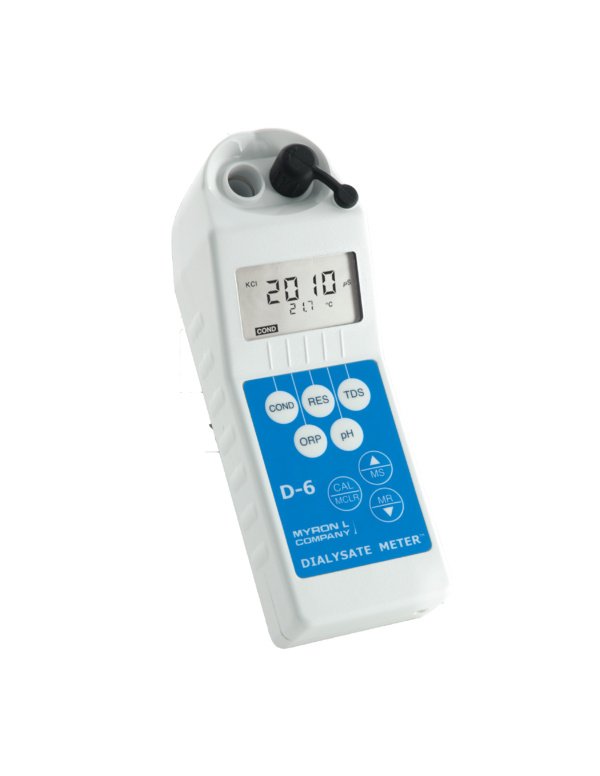 Water Quality Analysis Tool Digital Dialysate Meter D6
The D-6 is specifically designed to test both acetate and bicarbonate dialysate quality. Measure Conductivity, pH and Temperature to ensure proper mixing during dialysate preparation and as a final check of dialysate quality before hemodialysis treatment. There are no strips or reagents that expire or subjective interpretation of results. Internal sensors require the user to place the sample in the instrument, preventing contamination of dialysate by the measurement device.
Digital Dialysate Meters have received FDA 510K acceptance for use as a medical device.