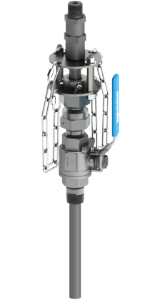 SAF-T-FLO – Injection Quills
Injection Quills
Injection quills allow for treatment chemicals to be safely and efficiently dosed into pressurized pipes, tanks, or vessels.  SAF-T-FLO carries a wide array of sizes, materials, and features that allows for each quill to be specifically configured for its intended application.
Retractable Injection Quills
Standard Service
Standard Service retractable injection quills are SAF-T-FLO's most versatile type of retractable quill.  All standard service quills have in common a safety rating of 150psi.  They are ideal for many everyday (and some not so everyday) applications.