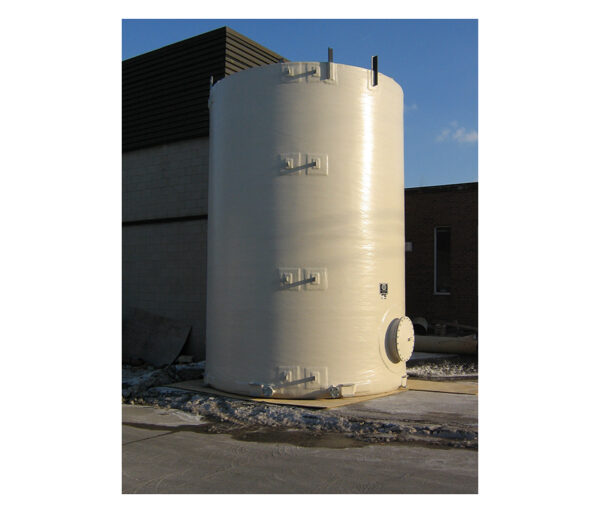 Precisioneering Fibreglass Reinforced Plastic (FRP) Tanks
Precisioneering's vertical, flat bottom, dished top, design is the most economical FRP closed tank design. It is primarily used for containing a corrosive liquid or a food product that must be protected from contamination. Fiberglass tanks are also used as a cost effective alternative to stainless steel tanks.
Precisioneering's team has designed and manufactured tanks of various sizes, shapes, and for a variety of services.