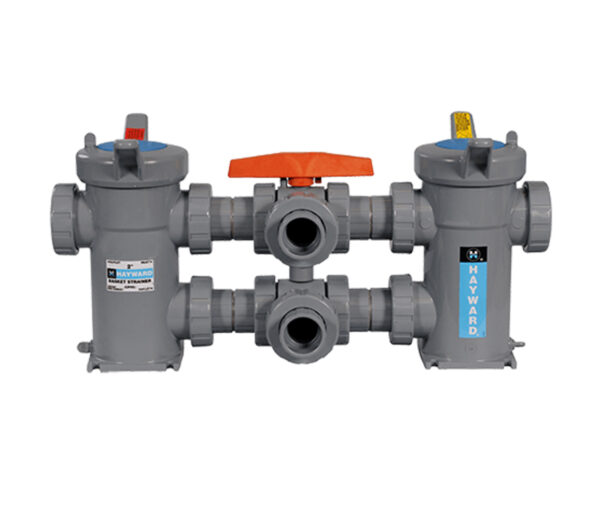 Plastic Duplex Bag Filter from Hayward
Corrosion Is Never a Problem:
A metal filter housing will ultimately rust or corrode and contaminate the process media. There is no danger of this happening with a Hayward All Plastic Simplex Bag Filter. It will never rust or corrode and never compromise the quality of the process fluid.