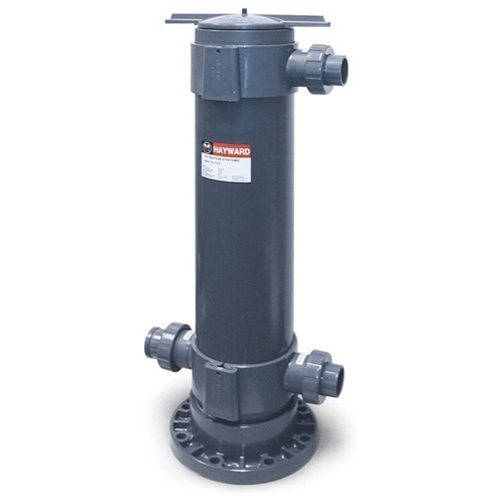 Plastic Simplex Bag Filter from Hayward
Accepts Most Standard Filter Bags:
For application versatility these all plastic housings will accept most standard 7″ diameter filter bags. The single length vessel uses size 01 bags, 7″ x 16″, while the double length vessel uses size 02 bags, 7″ x 32″. This permits the vessel to be used with thousands of different types of filter bags to exactly match the applications requirements. With a Hayward PVC or CPVC bag filter you are not limited to just a few "non-standard" size filter bags.