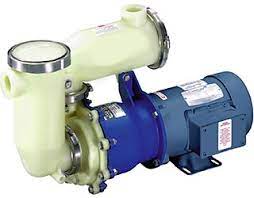 Sethco PMSP Magnetic Drive Self Priming Centrifugal Pumps
The Sethco PMSP Magnetic Drive, Self Priming Pumps feature Polypropylene construction for use in corrosive liquid applications.
Priming the pump is easy. The operator simply fills the priming chamber with the liquid to be pumped and turns the pump on. Other features include the ability to run dry after initial priming, easy to disassemble design and an internal basket strainer to prevent foreign objects from entering pump.