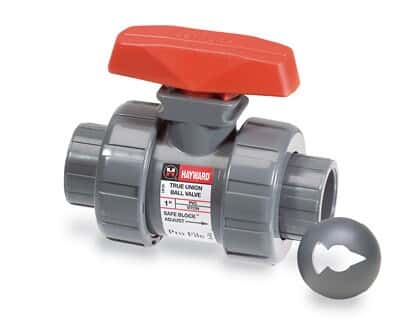 Proportional Plastic Control Ball Valves Profile 2 from Hayward
Two Proportional Flow Control Rates with One Valve:
Hayward ProFile2 corrosion resistant, proportional control ball valves provide two linear flow curves, one for fast opening and one for slow opening. the percentage of flow through the valves with either flow curve is equal to the degree of opening. As the valves are opened or closed, the flow varies in direct proportion to the valve opening. This permits predictable, accurate control of the downstream flow rate with a 1/4 turn valve.